Clarke Engineering, Inc. (Clarke Gear) manufacturers precision gears for aerospace and commercial industries. Established in 1954, we are the oldest gear company west of the Mississippi. In 2016, Clarke Gear was filmed for reality TV as the best gear company in the country. In the same location for 62 years, Clarke was the first gear company internationally to achieve AS9100 Rev C certification. Quality and integrity are our hallmarks. We are a woman owned company, dedicated to the highest level of customer service.
Products and Services
Open gearing, splines serrations, electrodes, shafts and pinions. Gear hobbing, shaping and grinding. CNC alaytical gear inspection for all orders.
Manufacturing Processes
Blanking, hobbing, shaping, grinding, complete outside processing with approved heat treat and plating vendors.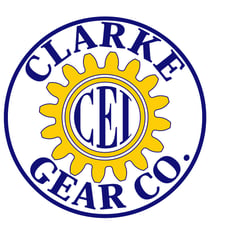 Contact This Manufacturer
Company Name: Clarke Engineering,Inc.
Category: Machinery
Location: North Hollywood, CA
Contact Person: Lee Mason
Phone: 818-768-0690
Email: @
Website: http://www.clarkegear.com