Color-Tec Industrial Finishing, Inc. has been serving the Finishing Industry for over 40 years. We paint anything from the most complex, intricate aerospace components to the very simple and inexpensive products.
Products and Services
Our runs vary in size from custom and prototype to production and provide quick turnaround and competitive lead times on all projects.
Manufacturing Processes
Our processes include spray painting, powder coating and silk screening on all substrates.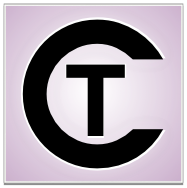 Contact This Manufacturer
Company Name: Color-Tec Industrial Finishing, Inc.
Category: Fabricated Metal Products
Location: Pacoima, CA
Contact Person: Mike Cabral
Phone: 818-897-2669
Email: @
Website: http://www.colortecinc.com
Are you a CA Manufacturer?
Join our Made in CA program and get your company featured for free!