Composite Support & Solutions, Inc. [CSSI] was established in 2001 to expand the knowledge base in composite materials technology with the objective of developing innovative new products. Significant time and resources have been directed at successfully developing and introducing the Intelli-Firewall to the marketplace. CSSI has also successfully completed several research projects for several government agencies. CSSI adheres to high quality standards and strives to exceed customer expectations.
Products and Services
The Intelli-Firewall‰ă˘ provides a solution for containing fires and protecting critical assets, and has been installed by large utilities to protect transformers in major substations in California and Nevada.
Manufacturing Processes
We manufacture ceramic composite material and structures.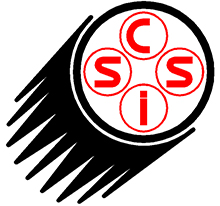 Contact This Manufacturer
Company Name: Composite Support & Solutions,Inc.
Category: Paper
Location: San Pedro
Contact Person: Dr. Clement (Clem) Hiel
Phone: (310) 514-3162
Email: @
Website: http://www.intellifirewall.com
Are you a CA Manufacturer?
Join our Made in CA program and get your company featured for free!