Founded in 1961 as a supplier of quality used and rebuilt machinery, CLM has focused on building high-quality durable industrial grade dryers since 1983. Known for providing heavy-duty, high-efficiency and high-productivity equipment, CLM also provides parts and responsive service support. CLM also manufacturers other commercial laundry equipment, including mat rollers, conveyors and folders. CLM's customers are located worldwide and range from apparel manufacturers and industrial launderers to hotels, hospitals, and other types of institutions.

Contact This Manufacturer
Company Name: Consolidated Laundry Machinery
Category: Machinery
Location: Pomona, CA
Contact Person: Martin Pharis
Phone: (323) 232-2417
Email: @
Website: www.clmco.com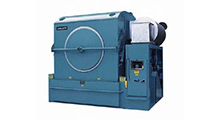 CLM's 194 GP has a capacity of 600 pounds dry weight.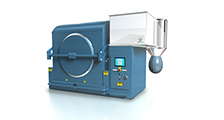 The Tumble Green line offers low NOx,and is available in all dryer sizes.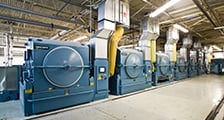 CLM's dryers are available in a wide range of sizes and configurations.
Products and Services
CLM is a manufacturer of industrial grade dryers,including a low NOx version,mat rollers,conveyors,folders and ironers. They also provide service and parts. CLM is a PICS member and offers CSA approval.
Manufacturing Processes
Fabrication
Are you a CA Manufacturer?
Join our Made in CA program and get your company featured for free!