Custom Plastic Form, Inc. has been in business for 25+ years. We cater to any company that is looking to custom manufacture containers. We have four full time employees who are always eager to service all of our customer's needs.

Products and Services
Custom Plastic Form, Inc. specializes in custom manufacturing of containers, blister packs and any vacuum formed products.
Manufacturing Processes
We first will get all the drawings for the products, then work on getting the tooling and molds made. Once we have all of this in place, we proceed to getting the products fabricated and ready for shipment.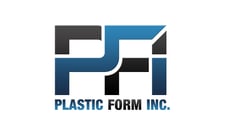 Contact This Manufacturer
Company Name: Custom Plastic Form,Inc.
Category: Machinery
Location: North Hollywood, CA
Contact Person: Anita Voskanian
Phone: 818-765-2229
Email: @
Website: http://www.plasticforminc.com
Are you a CA Manufacturer?
Join our Made in CA program and get your company featured for free!