Digital Label Solutions (DLS) is a tech company disguised as a trade-manufacturer of all kinds of digital labels. Our fleet of presses would lead one to think we are part of the HP family, but our culture is pure Google. Our efforts generate significant revenues for our clients/partners, so we encourage them to utilize our speed to their advantage.

Products and Services
Digitally printed labels.
Manufacturing Processes
HP Indigo 6000 Series.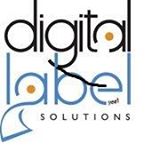 Contact This Manufacturer
Company Name: Digital Label Solutions
Category: Paper
Location: Yorba Linda, CA
Contact Person: Kevin DeAllen
Phone: 714-982-5000
Email: @
Website: http://www.digitallabelsolutions.com