Eagle Labs was established in 1988. We are a leading manufacturer of Single-Use Ophthalmic Microsurgical Products. Eagle Labs is multi-generation family owned and operated. Eagle Labs Brand Products are distributed worldwide.

Products and Services
Single-use ophthalmic surgical knives and cannulae. Contract medical device packaging and sterilization.
Manufacturing Processes
Knife and cannula manufacturing. Multivac form/fill/seal. ISO Class 8 cleanroom. ISO 13485, CE Mark, FDA Registration.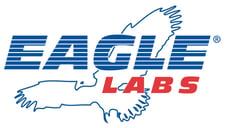 Contact This Manufacturer
Company Name: Eagle Labs
Category: Miscellaneous
Location: Rancho Cucamonga, CA
Contact Person: Richard De Camp
Phone: 909-481-0011
Email: @
Website: http://www.eaglelabs.com
Are you a CA Manufacturer?
Join our Made in CA program and get your company featured for free!