Original Flap Happyĺ¨ kids' clothing is your number one choice for casual children's clothing. Flap Happy was founded by designer Laurie Lipson Snyder. A Los Angeles native and mother of four, Laurie started the business 20 years ago with an idea for a hat that would protect children's faces and necks from the sun and elements.
After developing the multi-million dollar hat company, Laurie introduced a clothing line, expanding Flap Happy to swimwear, playwear, outerwear and headwear lines. Flap Happy's vibrant colors, playful prints and unique designs make Flap Happy's clothing and swimwear popular choices for boys and girls, including infant, toddler and kids sizes through 10. Flap Happy's entire range is designed for easy care. Our chemical-free 50 SPF hats and fashions are available year-round. All Flap Happy products are available on our website and are sold in specialty clothing online retailers and stores across the United States. Our high quality, comfortable fashions are proudly made in the USA.
Contact This Manufacturer
Company Name: Flap Happy, Inc.
Category: Apparel
Location: Los Angeles
Contact Person: Laurie Snyder
Phone: (310) 453-3527
Email: @
Website: http://www.flaphappy.com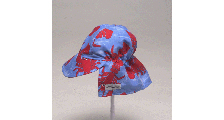 Flap Hat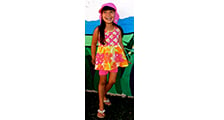 Girls Playwear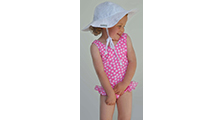 Girls Swimwear
Are you a CA Manufacturer?
Join our Made in CA program and get your company featured for free!