We, at Great River Food, are a family-operated food processing plant established in 1985. We are the preeminent brand for the product that we manufacture. Our products can be found in supermarkets and restaurants throughout the US. We have 260 employees — many of them have been with us for over 30 years.
Products and Services
We make Meatballs, Sausage, Meatloaf, Beef Jerky, Meat Buns, and Various Seafood items.
We offer Demos in select supermarkets throughout Southern California to share recipe ideas and allow tasting of our products.
Manufacturing Processes
We process and cook all of our meat and seafood items with strict adherence to USDA and FDA and guidelines.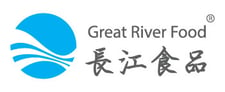 Contact This Manufacturer
Company Name: Great River Food
Category: Food Manufacturing
Location: City of Industry
Contact Person: Eric Lee
Phone: 626-968-6917
Email: @
Website: http://www.greatriverfood.com