Established 2006 in Los Angeles County, California, Heart of Haute has 15 total employees. We manufacture women's clothing (pinup/retro/rockabilly style) and make a top-of-the-line product at an affordable price point. We also hold the license to manufacture Betty Page Bridal/Formal.

Products and Services
Womens clothing (dresses, tops, skirts), casual and formal, wedding dresses.
Manufacturing Processes
Design of clothing, cut and sew.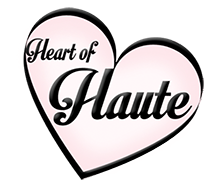 Contact This Manufacturer
Company Name: Heart of Haute
Category: Apparel
Location: La Verne
Contact Person: Teresa Becker
Phone: 909-599-0715
Email: @
Website: http://www.heartofhaute.com
Are you a CA Manufacturer?
Join our Made in CA program and get your company featured for free!