It's Delish is a manufacturer and distributor of spices, spice blends, nuts, dried fruits, chocolates, confections, snacks, bakery goods, and gourmet pop-corn. The company is a woman owned business that was established in 1993. All products are kosher, and we also produce along with our regular line a line of organics, gluten free, lactose free, and health products. We make over 500 items and besides for our own brand of It's Delish we also specialize in contract manufacturing and private label. Some of our customers include Ralphs, Target, Safeway, Albertsons, Stater Brothers, 7-11, and K-mart. We do private label work for customers including Smart and Final, TJ Maxx, Whole Foods, and Costco. We have 20 employees.

Products and Services
It's Delish is proud to offer expertise in the world of food manufacturing. We have a well established brand that offers a wide variety of food categories and we offer the ability to wrap our organization around the dreams and needs of those who wish to have specialized food contract manufacturing.
Manufacturing Processes
Spice blending, nut roasting and flavoring, chocolate manufacturing, confectionery manufacturing, baking, and packaging.
Featured Images


It's Delish Sells To: Wholesale - Retail - Private Label Customers

It's Delish: Chocolates

It's Delish: Caramels

It's Delish: Spices

It's Delish: Gifts & Party Trays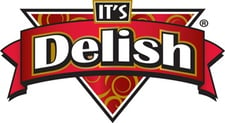 Contact This Manufacturer
Company Name: It's Delish
Category: Food Manufacturing
Location: North Hollywood
Contact Person: Amy Grawitzky
Phone: 818-767-4533
Email: @
Website: https://itsdelish.com