It started with two best friends, Fawzi Qaz and Ziad Janah, having one vision - a company that represents old world recipes, uncompromising dedication to making the best possible, superior products, using fresh and healthy ingredients for life. After four years, this unique partnership has maintained its passion, zest for perfection and their true love of food. Jericho Foods Company has grown up thanks to loyal clients that rely on our consistency of flavor, texture, quality and our impeccable service. Recently, Amnon Ambar, Shabi Cohen and Moshe Sarid joined Fawzi and Ziad and created a joint venture, which expanded the capability of the company to increase production volume that caters to an ever growing demand for our products. Jericho's Condiments, Sauces, Dressings, and Ingredients are sure to provide you with effortless flavor in every spoonful of hummus or eggplant salads.

Products and Services
Jericho Foods creates the finest Mediterranean dips:
Classic Hummus

Hummus Cilantro & Jalapeno

Hummus With Pine-Nuts

Chunky Hummus

Hummus With Artichoke

Spicy Hummus

Hummus With Roasted Red-Pepper

Hummus With Roasted Garlic

Hummus With Black Bean And Chipotle

Hummus With Sun-Dried Tomato
Eggplant Varieties

Babagahush

Eggplant Delight

Mutabal Ganush

Eggplant Salsa




Italian Caponata

Mediteranean Salsa
Garlic Flavor

Garlic Spread

Garlic Pesto
Jericho Foods is SQF Certified. SQF certification assures buyers and customers that food has been produced, processed and handled according to the highest standards.
Manufacturing Processes
Jericho Foods is taking pride in serving and cooking for you the finest hummus on the market. We buy all ingredients and raw materials non-GMO, we cook it, mix it and package it fresh just for you.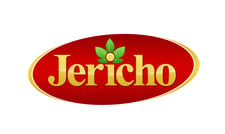 Contact This Manufacturer
Company Name: Jericho Foods
Category: Food Manufacturing
Location: Sun Valley
Contact Person: Oana Rosu
Phone: 818-767-3842
Email: @
Website: http://www.jerichofood.com