We began in 1976 with the commitment: "To offer our customers more than just compliance to their specifications." We have worked closely with our customers to meet the challenges of: extremely close tolerances, completing complex jobs on time, in budget and exceeding their quality expectations. The growth resulting from this effort has allowed us to build a stable team of expert craftsmen who specialize in precision machining for the aerospace, fiber optic, medical, subsea, and commercial industries. Components are manufactured for a wide range of applications from underwater cable connectors, space hardware, military weapons systems, and medical devices ranging from eye socket gauges to brain probes. We are experienced government contractors and subcontractors.

Products and Services
J.I. Machine routinely works from the developmental and prototype stages to short or long production runs. We also have excellent outside sources to offer the customer a full service capability in the manufacture and assembly of their precision parts. All services are certified and guaranteed by J.I. Machine to be consistent with our high standards.
Manufacturing Processes
The team at J.I. Machine utilizes a fully computerized CAD/CAM system to ensure efficiency and standardization. Our equipment includes the latest models of CNC Turning and Milling Machine Centers and CNC Swiss-type Screw Machines. To further ensure our quality manufacturing process J.I. Machine uses JobBOSS software, which tracks each process and provides detailed documentation. This enables us to give our customers up-to-the-minute status on work in process.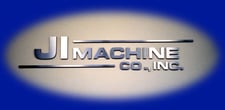 Contact This Manufacturer
Company Name: JI Machine Co., Inc.
Category: Fabricated Metal Products
Location: San Diego, CA
Contact Person: Ken Gross
Phone: 858-695-1787
Email: @
Website: http://www.jimachine.com