An informal gathering for coffee and conversation, simply stated, is what Klatch Coffee is. For the past 20 years Klatch Coffee has been serving up award winning coffee with great conversation. Based in Los Angeles, this family business started out of a love for great coffee with one retail store and has evolved into a global wholesale roaster and retailer with its coffee featured daily on three continents.
Products and Services
The care we put into sourcing and roasting has been recognized through awards such as "Micro Roaster of the Year," "Best Espresso in the World" at the World Barista Championships (Tokyo WBC 2007), the #1 Coffee of the Year (Coffee Review 2014). In addition, over 80% of our coffees cupped by Coffee Review have scored 90 points and above. Most recently awarded Overall Champion 2015 Golden Bean.
Highlighted Products:
Belle Espresso: Our Belle is our highest rated espresso blend with a 94 points by coffee expert Kenneth Davids of Coffee Review. Ken tried 40 espressos and rated over 30 espresso blends, placing Belle on top. Belle Espresso is one of our favorites in our coffee houses as it adds great balance when used with milk based drinks.

Davids described the espresso by Klatch Coffee as: Intense aroma: brandy, chocolate, caramel. In the small cup medium in body but smooth in mouthfeel, crisply pungent yet caramel-ly sweet, with a tightly knit, understated complexity: brandy, caramel, cedar and flowers, hints of which persist in the roundly rich finish. Masters milk with a gentle, brandied chocolate authority."


Onyx Blend: We're excited to introduce our newest specialty blend named after the street of our new roastery, the Onyx Blend! We've crafted the blend to feature sweet notes of milk chocolate, almonds, and a bright, tropical fruit finish. The blend is reminiscent of the mystical properties found within the onyx gemstone. An earth element, the onyx stone is known for promoting inner strength, focused attention, and strong will power... just like a cup of this perfectly balanced coffee!
Hawaii Ka'u Typica: A Hawaiian coffee bean from the Big Island that delivers. The sweetest Hawaiian coffee with notes of honey and chocolate on the nose with molasses, milk chocolate and hints of almond nuttiness on the tongue. Rich and syrupy body with long aftertaste. Like a great Kona, only sweeter.
Manufacturing Processes
Coffee roasting and packaging.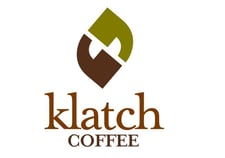 Contact This Manufacturer
Company Name: Klatch Coffee
Category: Food Manufacturing
Location: Rancho Cucamonga
Contact Person: Mike Perry
Phone: 909-981-4031
Email: @
Website: https://www.klatchroasting.com