McLeod Racing is the leader in the performance automotive aftermarket clutch and driveline industry. McLeod is proud to have been providing cutting edge products, and industry leading service to the world's foremost performance automotive, light truck and racing enthusiasts since 1971. In 2008, professional NHRA driver and entrepreneur Paul Lee acquired McLeod Racing, inspiring change to expand into new markets and widen the product line beyond its traditional applications while maintaining McLeod Racing's high standards for excellence.

Products and Services
McLeod is a leading global supplier of clutch kits, clutch components, hydraulic bearings, flywheels, bellhousings, and other performance driveline products.
Manufacturing Processes
Manufacturing Assembly.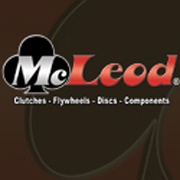 Contact This Manufacturer
Company Name: McLeod Racing, LLC
Category: Transportation Equipment
Location: Placentia, CA
Contact Person: Krista Baldwin
Phone: 714-630-2764
Email: @
Website: http://www.mcleodracing.com
Are you a CA Manufacturer?
Join our Made in CA program and get your company featured for free!