Monster City Studios is a full service design and fabrication company producing creations that are immersive, experiential and always with our clients needs at the forefront of our mission.
Products and Services
Project Management
Coordination of Specialty Trades
Cost Estimating
Value Engineering
CAD & In-house Engineering
Concept Drawing & Illustration
Shop Fabrication Drawings
Installation
Manufacturing Processes
We are a group of creative artists, technicians, draftsmen and fabricators (welders, carpenters, sculptors, mold-makers and scenic painters) that bring imaginative and turn-key specialty fabrications to life that are fun, innovative and memorable.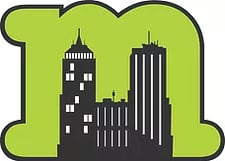 Contact This Manufacturer
Company Name: Monster City Studios
Category: Urethane and Other Foam Product
Location: Fresno
Contact Person: Deni McGinnis
Phone: 559.498.0540
Email: @
Website: https://www.monstercitystudios.com/
Company News
https://companyweek.com/company-profile/monster-city-studios
Are you a CA Manufacturer?
Join our Made in CA program and get your company featured for free!