National Copy Cartridge(NCC) is a premier U.S. re-manufacturer of laser cartridges for printers, copiers and fax machines. Located in San Diego County, NCC has been manufacturing quality aftermarket laser toner options for over 25 years.
Products and Services
Printer Toner Cartridges, Ink Cartridges, Imaging Units.
Manufacturing Processes
Assembly and re-manufacturing operations.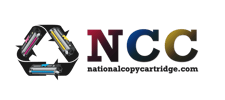 Contact This Manufacturer
Company Name: National Copy Cartridge
Category: Miscellaneous
Location: El Cajon, CA
Contact Person: James Meyers
Phone: 619-562-6995
Email: @
Website: http://www.nationalcopycartridge.com
Are you a CA Manufacturer?
Join our Made in CA program and get your company featured for free!