Nelgo Manufacturing has been machining and assembling high precision parts for the aircraft and commercial industries since 1967. Today, we have earned a reputation as the leader
in machining the most difficult parts with the tightest tolerances. Our metal working ability has placed Nelgo at the forefront in the aerospace, automotive and semiconductor field.

Products and Services
A particular niche of the company has been our expertise in machining, engineering and assembly for the aircraft and semiconductor industry. We have excelled at assembling
some of the most difficult and expensive aircraft and semiconductor parts available. We also offer turn key assembly work, building assemblies from your blueprints or working with you to plan your product. Whether the parts are custom-made or off-the-shelf, Nelgo Manufacturing has the ability to complete your turn key projects.
Milling
Turning
Sheet Metal
Welding
Sawing
Deburring
Manufacturing Processes
AS9100 Certified.

The programming department at Nelgo Manufacturing has full designing capabilities. We utilize the most efficient methods to fabricate customer parts to the most demanding specifications. We work together with customers to fabricate a part or product that will be producible, incorporating sound value engineering principles to achieve a cost effective part. We implement these values to produce a part or product in order to lower the overall cost to the customer. We utilize AutoCAD, MasterCam and Solid Works software for programming.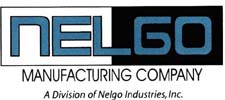 Contact This Manufacturer
Company Name: Nelgo Industries
Category: Fabricated Metal Products
Location: Oceanside, CA
Contact Person: Heather Fischer
Phone: 760-433-6434
Email: @
Website: http://www.nelgo.com