Established in 2012, New Generation Sport Designs is a modern apparel manufacturing company. We work with all fabrics, your logo, your graphics, your designs. Located in Santa Ana, CA we can provide timely delivery to you. All our products are from quality material made in the USA.
Products and Services
We are specialized in flat stitch, over lock, flat lock, and cover stitch. We focus on the production of sportswear/swimwear rash guards, wetsuits, compression shirts and shorts, bags/backpacks, MMA apparel, and high performance sport apparel.
Manufacturing Processes
Contract sewing manufacturing, cutting, screen printing, sublimation printing, and graphic design.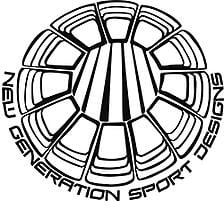 Contact This Manufacturer
Company Name: New Generation Sport Designs
Category: Apparel
Location: Santa Ana
Contact Person: Alan Garcilazo
Phone: (714) 641-3539
Email: @
Website: http://www.ngsd.com