Opera is a commercial bakery primarily designed to serve the high end pastry business. Also offers a café for breakfast and lunch.
Products and Services
Pastries and an assortment of breakfast and lunch items.
Manufacturing Processes
Baking.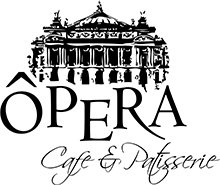 Contact This Manufacturer
Company Name: Opera Patisserie
Category: Food Manufacturing
Location: San Diego, CA
Contact Person: Diane Cahez
Phone: (858) 536-5800
Email: @
Website: http://www.operapatisserie.com
Are you a CA Manufacturer?
Join our Made in CA program and get your company featured for free!