Opulent Global Products Inc. (OGPI) was founded in 2016. We are a multi-trade business specializing in Consumer Products and we are Certified as a Women‰ŰŞs Business Enterprise with the Women‰ŰŞs Business Enterprise National Council ‰ŰŇ West. At Opulent Global Products, we create and manufacture our brand products from concept, to development and deliver to the consumer retail market suppliers.
Products and Services
Our mission is to create products that will simplify your life. Our products bring value to our consumers that are local and global. Opulent Global Products is headquartered in Anaheim, California and expanding globally. We service the consumer communities, delivering OGPI brand products. We work with well-known high-quality engineers and manufacturers to produce the best and quality products that we are proud to market! You can find OGPI products in stores such as Walmart, Target, Walgreens, and more.
Manufacturing Processes
Because we specialize in producing a line or multi-trade consumer based products, we have worked with manufactures within the United States that produce from silicone molding, medical grade-class VI liquid silicone rubber, plastic, copper, and other materials..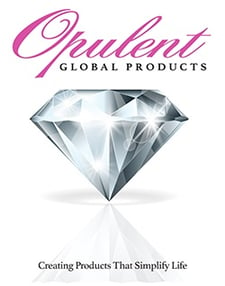 Contact This Manufacturer
Company Name: Opulent Global Products Inc.
Category: Miscellaneous
Location: Anaheim
Contact Person: Bernita Mason
Email: @