We are a printing and specialty packaging manufacturing company, established in 1985, employing over 40 employees in 2 locations in Sun Valley. Pacobond is the only company in the U.S. to manufacture specialty packaging (custom printed European style paper bags and boxes) in the USA. We are a certified Los Angeles Green Business and are also FSC certified. We hold over a dozen awards of excellence and have earned numerous recognition certificates. Our CEO was awarded Business Woman of the Year in 2012 by the Armenian American Chamber of Commerce.

Products and Services
At our printing division, we do commercial printing, catalogs, posters, DVD/CD cases, product boxes and a variety of printing projects. At our manufacturing facility, we produce European style paper bags with a variety of sizes and finishes for the most prestigious companies in the world, including Louis Vuitton, Armani, Versace, Gucci, Ralph Lauren, Estee Lauder, etc. We also offer product design, warehousing, fulfillment and distribution services.
Manufacturing Processes
Our company uses state of the art printing equipment. We have 2 printing presses, a UV coating machine, several foil stamping and die-cutting machines, a wet film laminator as well as a cold film laminator. We also have box folding machines to convert printed sheets into boxes. Our pre-press department is equipped with the most modern computer systems and softwares.
Note: Website currently being updated.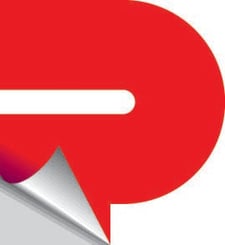 Contact This Manufacturer
Company Name: Pacobond, Inc.
Category: Paper
Location: Sun Valley
Contact Person: Arsi Seradarian
Phone: 818-768-5002
Email: @
Website: http://www.pacobond.com