In 1960, Alex ‰ŰĎPappy‰Ű Papulias started Pappy Meat Company in Fresno, California as a wholesale meat company for the San Joaquin Valley. In 1981 Pappy passed away, leaving his wife Marie, four sons and a daughter to run the increasingly competitive meat business. Pappy and Marie‰ŰŞs youngest son, Eddie, while attending college, decided the company should change direction ‰ŰŇ focusing on specialty seasonings and sauces. With little capital to start off, the family began manufacturing its first product as Pappy‰ŰŞs Choice Seasoning in 1985 and distributing to a few supermarkets under the new name Pappy‰ŰŞs Fine Foods, Inc. Since then, the company has flourished, now with over 25 different products being manufactured in a new state-of-the-art packaging plant.
Products and Services
Blended Seasonings
Sauces and Marinades
Gift Packs
Herbs and Spices
Olive Oils and Vinegars
Manufacturing Processes
The steady growth of Pappy‰ŰŞs Fine Foods has not changed everything, however, as Pappy‰ŰŞs is still owned and operated by Marie and her five children. A long-standing commitment to the community coupled with strong family values are the backbone of the company, and will always play a great part in making Pappy‰ŰŞs Seasoning a family favorite.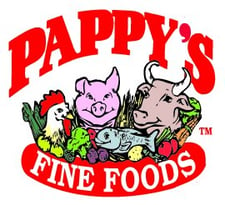 Contact This Manufacturer
Company Name: Pappy's Fine Foods
Category: Spice and Extracts
Location: Fresno
Contact Person: Edward Papoulias
Phone: 559.291.0218
Email: @
Website: http://www.pappyschoice.com/