Phenix Technology, Inc. is a highly regarded firefighting helmet manufacturer with over 40 years of service. Founded in 1972 by two veteran firefighters, Phenix Technology is a family business that continues to sell helmets with only American Made parts assembled in Riverside, California. Our current office staff has nearly 140 combined years of fire service experience and 10 years of EMS experience. We are committed to providing high quality products and exceptional customer service.
Products and Services
Phenix Technology, Inc. produces three styles of high quality firefighting helmets. Each helmet, from our First Due contemporary style helmet that started it all, to our Traditional Composite and Traditional Leather helmets that pay tribute to our brothers from the past, maintains proven technology incorporating light weight and proper ergonomic design. Our products exceed NFPA 1971 and we are ISO 9001:2008 certified. In 2014 we were a finalist in the Spirit of the Entrepreneur Awards.
Manufacturing Processes
Phenix Technology, Inc. utilizes a number of different and unique processes to create an assembled helmet. Helmet shells are injection molded, compression molded, or sewn together at different locations throughout the Inland Empire and California. All parts used in Phenix Technology, Inc.'s finished helmet are produced in the United States of America. In addition we have a collectible line that uses casting, sewing, and graphic artwork to produce well regarded presentation pieces.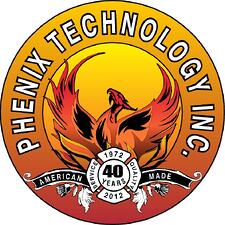 Contact This Manufacturer
Company Name: Phenix Technology,Inc.
Category: General Purpose Machinery
Location: Riverside, CA
Phone: 951-272-4938
Email: @
Website: http://www.phenixfirehelmets.com