Precision Molded Plastics has been Southern California's premier custom injection molder for over 35 years. We specialize in the manufacturing of high-tolerance, precision plastic parts using Scientific Molding Techniques and ISO 9001 quality systems. We offer our customers a single source solution to all of their manufacturing needs. Precision Molded Plastics is your one-stop source for any plastic injection molded project.
Plastics Made Perfect:
Precision Molded Plastics was founded and exists to provide people and businesses with the perfect solutions to fill all of their injection molded plastic needs. Whether a complete product or the component of a larger one, we are driven to determine, design and deliver something that meets our high standards and exceeds our customers' expectations. We work to pursue new ideas and innovations, to utilize modern equipment and technology, and to creatively solve problems and adapt -- all in an effort to continuously improve and to achieve the best injection molded part possible for each and every project.
Industries Served:
With over 35 years of experience, Precision Molded Plastics has the ability to leverage an extensive knowledge base to ensure successful product launches. We have served virtually every industry since the inception of our business and specialize in the following:
Building Supplies / Construction
Aerospace / Defense
Medical Devices
Electronics / Telecom
Industrial Products
Consumer Products
Renewable Energy
Food & Drink
Products & Services
Injection Molding Services:
As a full service injection molder / contract manufacturer, Precision Molded Plastics provides turnkey solutions for your plastic product manufacturing needs. From product design support through order fulfillment and distribution, we offer our clients a variety of services, including the following:
Product Design
High Quality Tooling
Insert & Overmolding
Value Added Services
Decorating
Secondary Operations
Complete Assemblies
Packaging & Product Distribution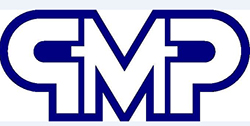 Contact This Manufacturer
Company Name: Precision Molded Plastics,Inc.
Category: Plastics & Rubber Products
Location: Upland, CA
Contact Person: David S. VanVoorhis
Phone: (909) 981-9662
Email: @