Premio was founded as a personal computer manufacturer in 1989, to serve the educational segment of the consumer electronics market. As that market matured and became more commoditized, we modernized our manufacturing facilities, acquiring more advanced technologies and fully automated lines. Today, Premio has evolved into a premier global design and manufacturing services provider (DMS), that proudly partners with some of the world's elite technology firms, in order to provide ODM solutions and OEM services to companies in the US, APAC and EMEA.

Products and Services
Premio is a premier global ODM/OEM service provider in computing technology. We design and manufacture highly reliable, world-class product solutions for businesses with complex, highly specialized requirements. We've provided enterprise servers, embedded systems and touch panel systems for some of the world's premier technology companies.
Manufacturing Processes
Assembly.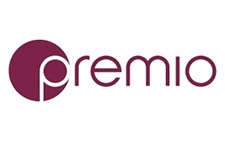 Contact This Manufacturer
Company Name: Premio
Category: Computer & Electronic Products
Location: City of Industry, CA
Contact Person: Marketing
Phone: 626-839-3100
Email: @
Website: http://www.premioinc.com
Are you a CA Manufacturer?
Join our Made in CA program and get your company featured for free!