Pro Mold, Inc. is a custom injection molder and manufacturer of all types of molds for the plastics and rubber industry. Our fully staffed tool room will supply any of your tooling needs and our in house engineering staff will assist you with part and mold design, and material selection.
Products and Services
Custom Injection Molding: Small and Medium Parts, Engineering Plastics, Commodity Resins, Thermoplastic Elastomers, Insert Molding, Over Molding, Secondary Operations, Packaging
Plastic Mold Making Services: Class 101 – 104, Family Molds, Aluminum Molds, Transfer Molds, Blow Molds, Inserts Only, Hot Runners, Compression Molds, Liquid Silicone Molds, Injection Blow Molds
Plastic Mold Design Engineering: Mold Design, Product Design, Materials Selection, CNC Programming, Engineering Changes, Trouble Shooting, Reverse Engineering
Manufacturing Processes
Our facility is a custom built 10, 000 square foot factory and sits on one and a half acres of walled property. Built in 1997 to our specification featuring: Air Conditioned environment, closed loop glycol process water (not tower), clean dry air supply, a well maintained shop, and modern equipment.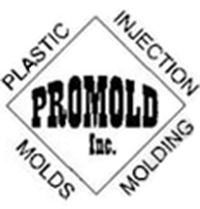 Contact This Manufacturer
Company Name: Pro Mold, Inc.
Category: Machinery
Location: Riverside, CA
Contact Person: Randy Herr
Phone: (951) 776-0555
Email: @
Website: http://www.promoldincsocal.com/