RFSS was founded utilizing a team of engineers that bring over 70 years of DRFM, Radar, ECM and RF Simulator design, combined with the business acumen of AEI Technical, a company with an 18 year history of providing manufacturing, distribution and staffing services to the defense, aerospace, and telecommunications industries. This combination of technical expertise and business knowledge is a critical component in RFSS's quest to become the world's premier supplier of DRFMs, Radar Target Generators, and Radar Environment Simulators.

Products and Services
In the past four (4) years, RFSS's technical team has developed 3 advanced DRFM models and delivered 25 RF simulator systems. This same team has designed and developed approximately 90% of the world's DRFM based Radar Environment Simulators since 1990. This team has developed the highest fidelity Digital RF Memories in the industry along with the highest functionality Radar Environment Simulators. Their current system designs utilized the highest level of COTS and open Architecture in the industry, improving reliability, ease of maintenance, while utilizing the latest technologies available without burdening their customers with large amounts of expensive non-recurring engineering. RFSS is the leader in low cost, fast delivery, and high performance systems for radar and seeker testing.
Manufacturing Processes
Our engineers take great pride in developing the most advanced products while fully utilizing open standards and COTS solutions wherever possible. Our designs are unique in that they provide the customer the most flexible and upgradeable system while keeping costs low. Our designs are also known for their ease of use and maintenance. We provide Graphical User Interfaces (GUIs) that are based on the PC and Windows architecture to provide ease of use and familiarity of operation. The design of our simulators uses as many COTS building blocks and standard designs that are common in all of our radar test equipment product lines. This allows ease of repair, performance upgrades, and system expansion without losing your initial investment.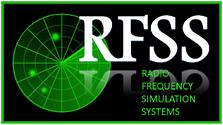 Contact This Manufacturer
Company Name: Radio Frequency Simulation Systems, Inc.
Category: Computer & Electronic Products
Location: Orange, CA
Contact Person: Richard Damon
Phone: 714-974-7377
Email: @