RKL Technologies, Inc. uses state of the art manufacturing equipment throughout the entirety of the manufacturing process to ensure that all products are of utmost quality. Our facility includes a 17, 200 square foot temperature controlled manufacturing facility housing various manufacturing departments including VMC Milling, CNC Lathing, Wire EDM, and Inspection, as well as full scale Cleaning, Assembly, and Packaging departments. We've been in business for 30 years and our focus is on getting you the parts you need in a quick and efficient manner, while maintaining the high level of quality you deserve.

Products and Services
We are AS 9100 Rev. D and ISO 9001:2015 and ISO 13485 certified, with over half a century of medical device manufacturing experience. We are Boeing DPD approved and have also been a Boeing Certified Silver Supplier. We serve numerous medical device customers such as Medtronic, Inc. and Edwards Lifesciences. We bring to you over 80 years of combined manufacturing experience for all of your component, tooling and equipment needs.

Manufacturing Processes
Our facility includes the following equipment: 4 VMC Centers, 5 Turning Centers, 1 Mill Turn Center, 1 Ultra High Precision Engine Lathe, 3 Second Operation CNC Lathes, EDM Wire & EDM Sinker Tumbling Lab and Precision Deburring, Precision Assembly, Full inspection lab including a CMM arm capable of inspecting from a solid model.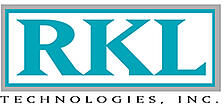 Contact This Manufacturer
Company Name: RKL Technologies, Inc.
Category: Medical
Location: Corona
Contact Person: Roy Hornstein
Phone: (951) 738-8000
Email: @
Website: http://www.rkltech.com