Showcase Innovations was established in 2018. We design, prototype, and manufacture tools and utilities for a specific segment of the glass and glazing industry. Our many years of experience in the glass industry gives us insight and positions us to reach the target group that can benefit from our creations.
Products and Services
Innovation and invention, prototyping, additive manufacturing.
Manufacturing Processes
At this time, we are focusing on additive manufacturing (3D printing). We currently have both FDM and MSLA type 3D printers.

Contact This Manufacturer
Company Name: Showcase Innovations
Category: Other Industrial Machinery
Location: Santa Cruz
Contact Person: Chris Phillips
Phone: 831-234-1983
Email: @
Website: http://www.glassgadget.com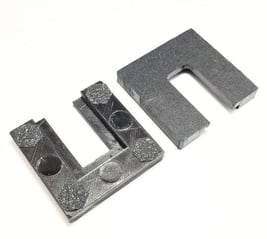 Are you a CA Manufacturer?
Join our Made in CA program and get your company featured for free!