Superior Storage Tanks is a Southern California firm manufacturing UL-142 listed tanks for the chemical and petroleum industry. We have full blast and powder coat capability up to 2000 gallons. We provide a selection of stock sizes in both rectangular (single and double wall) as well as cylindrical tanks.

Contact This Manufacturer
Company Name: Superior Storage Tanks
Category: Fabricated Metal Products
Location: La Mirada, CA
Contact Person: Tim Henderson
Phone: (714) 226-1914
Email: @
Website: http://www.superior-tanks.com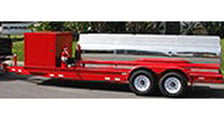 Fuel Trailer for Aviation Use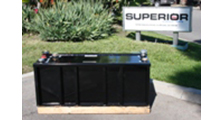 Sub-Base Generator Tank
Are you a CA Manufacturer?
Join our Made in CA program and get your company featured for free!