Our project started in November 2014 and our R & D completed about June-July 2016. In January 2017, we launched brand new company and product line into market.

Sustainable Tech LLC, offers an innovative line of biodegradable, environmentally safe cleaners and degreasers from basic janitorial services, to major industrial applications and all without compromising efficacy.

Products and Services
Green Cleaners and Degreasers. Hydro Carbon remediation solutions. SCAQMD certified products.
Manufacturing Processes
Proprietary manufacturing process to create a unique revolutionary green chemistry application, based on a breakthrough technology known as Nano-Blasting of water. The toxic products we use today to break down oils is nothing but a chemical process by itself. By taming water, having "physics" work "chemistry, we can have the same powerful cleaning agent without the toxic effect that chemicals leave behind.
"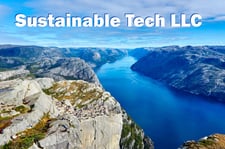 Contact This Manufacturer
Company Name: Sustainable Tech LLC
Category: Chemical
Location: Riverside, CA
Contact Person: Manoj Patel
Phone: 888-897-2234
Email: @
Website: http://www.saafh.com
Are you a CA Manufacturer?
Join our Made in CA program and get your company featured for free!