The Krego Corp. dba The Panel Shop is a UL508A owner operated original equipment manufacturer (OEM) established in 1990. Our control and power systems are manufactured to your specifications.

Products and Services
We have expertise in Water Feature / Fountain Controls, Medical Air and Vacuum, Multiplexing with relay and PLC logic, as well as knowledge in various Drives, PLC's systems and other various controls. We offer full programming for multiple platforms and full engineering services.
Manufacturing Processes
Panel Fabrication.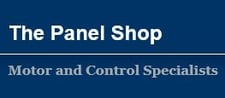 Contact This Manufacturer
Company Name: The Krego Corp. dba The Panel Shop
Category: Electrical Equipment
Location: San Fernando, CA
Contact Person: Walter Krego
Phone: 818-837-1494
Email: @
Website: http://www.controlpanelshop.com