The Western Group is a woven wire manufacturer that started in the late 1920s as Abbey-Scherer to service the aggregate, industrial and architectural industries. Located in Rancho Cucamonga, CA, we have 9 divisions in the USA and pride ourselves in using domestic wire. We offer many different opening sizes, wire sizes, as well as material type. Most all of our products are made here in California.
Products and Services
We manufacture shaker screens for the aggregate. We also provide rail-in fills for stairs, railings and other decorative wire mesh.
Manufacturing Processes
We use crimping machines, wire looms, shears & brakes.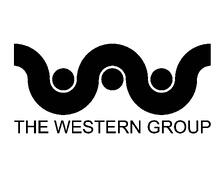 Contact This Manufacturer
Company Name: The Western Group
Category: Metal Coating & Electroplating
Location: Rancho Cucamonga, CA
Contact Person: Terry O'Donnell
Phone: 909-483-1186
Email: @
Website: http://www.architecturalwire.com
Are you a CA Manufacturer?
Join our Made in CA program and get your company featured for free!