Triple A containers began in 1963 as a small corrugated box shop. Since then, we have become one of the 'go to' suppliers for companies requiring well designed, functional and effective corrugated, wood and foam packaging. Our 80 plus employees design and manufacture products for a wide range of industrial and retail applications. Our forte is catering to companies with high quality and service expectations.

Products and Services
We design, manufacture and supply custom display packaging for the club stores and other retailers. We supply from small to very large shippers to manufacturers in the electronics, medical device, aerospace and food and beverage sectors. Apart from supplying just corrugated, we expanded into specialized wooden crates, pallets and fabricated foam in order to better supply multi-packs to our customers that require them.
Manufacturing Processes
We manufacture using a wide range of machinery which include: flexo folder gluers, rotary die cutters, laminators and flat bed diecutters.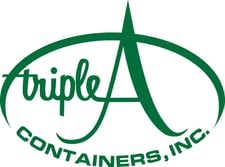 Contact This Manufacturer
Company Name: Triple A Containers, Inc.
Category: Paper
Location: Cerritos
Contact Person: Bruce Robertson
Phone: 562-404-6965
Email: @
Website: http://www.tripla.com