UKAM Industrial Superhard Tools is a U.S. High Tech, Specialty Diamond Tool & Equipment manufacturer. LEADER in Slicing, Dicing, & Drilling. We provide advanced diamond tools for a wide variety of industries and applications. "REAL SOLUTIONS" to your everyday cutting, drilling, grinding, and machining needs. Our products & solutions are used around the world by over 35, 000 clients in Industry, Research & Development, Hobby, Contractor & Many Other applications.

Products and Services
UKAM Industrial Superhard Tools is constantly engaged in Manufacturing, Research & Development, and Client Machining Process Optimization. Some of these breakthroughs and achievements are regularly contributed and presented in technical articles or lectures for many leading industry publications (magazines) and trade associations.
Manufacturing Processes
Slicing, dicing, coring, and micro drilling.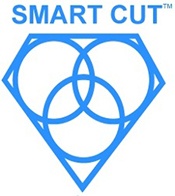 Contact This Manufacturer
Company Name: UKAM Industrial Superhard Tools
Category: Machinery
Location: Valencia, CA
Contact Person: Brian Farberov
Phone: 661-257-2288
Email: @
Website: http://www.ukam.com