Virginia Park Foods manufactures pasta of superior quality using 100% raw gluten free flours in its dedicated gluten free facility.

Products and Services
Gluten Free Short Goods Pasta, Penne, Shells, Elbows, Rotini, 100% Raw Ingredients.
Manufacturing Processes
Blending, Extrusion, Drying and Packaging.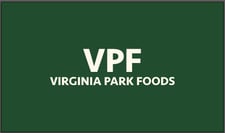 Contact This Manufacturer
Company Name: Virginia Park Foods
Category: Food Manufacturing
Location: Riverside, CA
Contact Person: Manoj Venugopal
Phone: 816-592-0776
Email: @
Website: http://www.virginiaparkfoods.com
Are you a CA Manufacturer?
Join our Made in CA program and get your company featured for free!