WCI Inc. is a family-owned contract manufacturer specializing in LED module design and assembly services in Newbury Park, California for 18 years. WCI's key strength is inventory solutions and quick-turn manufacturing services.
Products and Services
LED module design,
Prototype assembly,
Mass production for all types of LED lighting application including drivers and control units.
WCI is ISO 9001:2015 certified. In addition, WCI provides conformal coating and testing services for LED modules.
Manufacturing Processes
Six (6) state-of-the-art, high-speed SMT machines with top-of-the-line X-ray, laser marking, AOI and conformal coating equipment.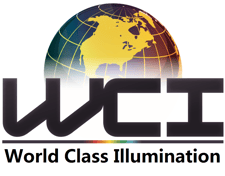 Contact This Manufacturer
Company Name: World Class Illumination Inc.
Category: Computer & Electronic Products
Location: Newbury Park
Contact Person: Eman Nikooee
Phone: (805) 499-9513
Email: @
Website: http://www.wcico.com