Written by Elizabeth Glynn, CMTC Export Advisor
International Logistics Manager Joseph Miller of KLIM Technical Riding Gear just completed ExporTech, and shared the benefits of participation.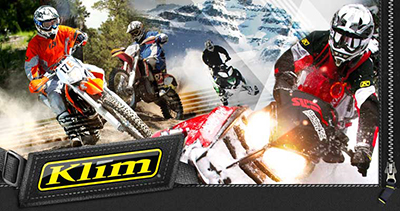 KLIM designs, develops, and manufactures the most advanced motorsports apparel for the snowmobile and motorcycle rider. Exporting for five years, KLIM's export sales to a number of countries (excluding Canada) were about 15% of total sales. After recently setting up its presence in Europe, KLIM felt confident about its exporting plan.
KLIM enrolled in ExporTech to fine tune its export plan for expansion into the Southern Hemisphere, specifically Brazil. Joseph shared that key benefits realized from their participation in ExporTech was the creation of a template export plan that can be adapted for new global markets into the future. Additional benefits included learning about available local global trade resources, and being connected with trade professionals able to assist them with export expansion. As well, Joseph noted that while expansion in Europe moved forward, participation in ExporTech would have 'better equipped' the team to address some of the challenges encountered.
Today, KLIM seeks to expand its export sales from 15% to 50% of total sales within the next five years. Next year KLIM will focus on entering the Brazil market. Armed with an actionable export plan, KLIM has projected significant sales growth, and has even calculated the market entry cost. KLIM was just recognized for having created the 'Best Export Plan' by the Idaho District Export Council.
Whether your company is a moderate or established exporter, or a committed new-to-export manufacturer, participation in ExporTech assists manufacturing executives create an actionable export growth plan; overcome export-related obstacles; and accelerate export sales growth – faster and more profitably.
ExporTech begins December 13th. 'Early bird' registration and training cost offset (further reduction) available for remarkable investment! Open only to 8 companies (2 individuals per company). Register early to ensure participation.
For information about ExporTech contact Elizabeth Glynn, CMTC, at 310.984.0728 or eglynn@cmtc.com.