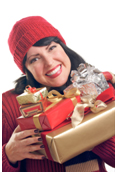 Written by: Ellen McKewen, Marketing Manager
Can you believe that the holidays are almost here? It seems like we just celebrated the New Year! We have stuffed ourselves at Thanksgiving and now have to face one of the most stressful times of year – holiday shopping! What to get for the kids, the spouse, the in-laws, and finicky Aunt Millie? Our palms sweat as we think about the crowdsat the malls, traffic and the hours spent searching for that ever-elusive parking space.
CMTC has the cure for your holiday shopping stress! Shop Made in CA manufacturers!
Southern California Made in CA manufacturers make some unique products. California is known for its innovative companies and great products. We have a dynamic that exudes energy and creativity in Southern California that I personally have not seen anywhere else in my travels.
This holiday season, grab a mug of your favorite drink, and settle down at your computer to do your holiday shopping. Made in CA manufacturers offer really great products online to satisfy even the most particular on your shopping list!
Here are some great gift ideas, made for just for you here in Southern California!

TAG Toys are designed for children from one to six years of age, with the clearly defined goal of stimulating the development of sensory motor skills and thinking abilities. Virtually allscientific and educational research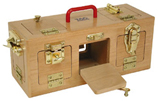 recognizes that the early years are the most critical to the development of intelligence. TAG stands for Think & Grow. If you have little ones on your shopping list, check out TAG Toys. TAG Toys are proudly designed and made in the USA (California). They use non-toxic, water-based finishes on all of their products. The paint, wood, and glue in their products are brought in from suppliers who also proudly manufacture their products in the USA. Click here to visit their website for great gift ideas for the tots in your family.

Skullduggery – what a great company name! This company has been manufacturing craft kits and toys in Southern California since 1987. They offer 8 product lines: Aero Flixx, Marble Copters, Krazy Kar Racer Kits, MaxTraxxx Glow in the Dark Track, Eyewitness Kits, Cast & Paint Kits, Classroom Science Kits, and Fossil Replicas.

Skullduggery's products have been designed to appeal to specialty toy stores throughout the world. Exciting packaging and dynamic displays tempt children. Parents like the fact that the products are made in the USA! Check out their website to see all the cool stuff they make.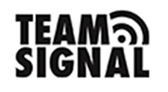 Got an adventurous, active guy in your life? You know he loves sports and the snow, but you have no idea what to get him. Check out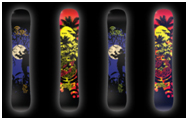 Signal Snowboards. They have manufactured snowboards right here in Huntington Beach, California since 2003. What makes Signal Snowboards unique? They can design the craziest board on the slopes! On that next snow trip to Big Bear or any snowy mountain make sure your guy has a new snowboard to show off in the white, winter powder.

Are you struggling with what to buy for your in-laws or parents this year? They have absolutely everything, right? Treat them to something they may never buy for themselves – high quality bedding. Matthew Lenoci founded MATTEO in 1996 to create simple sheets from the most luxurious textiles in the world. They are all made here in Los Angeles in a large workshop adjacent to a design studio. The constant circulation between design & production yields a fertile, creative environment and unparalleled quality control. Their linens are exclusively distributed by the finest specialty stores and interior designers. The full range of the MATTEO collection can be found at http://www.matteohome.com/.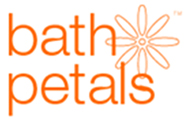 Do you have a woman in your life with champagne tastes that don't sync well with your beer budget? Try Bath Petals! The
company was founded in 2001 as a manufacturer of 100%natural bath, body and home products for that discriminating woman in your life. For that special gift, or a great stocking stuffer, shop Bath Petals!
Check out their website for the full-line of products they offer.


Does that special someone in your life love a good cup of Joe in the morning? Check out Apffels Fine Coffees. They have found the perfect balance between art and science. With a century of artisan roasting passed from one generation to another, and being true pioneers of innovation in the coffee industry, it's easy to see their passion for fine coffee. It all began in the early 1900's, with small, hand roasted batches of coffee that were personally delivered to customers' doors. That care and personal attention has remained the hallmark of their business culture to this very day. They grew up serving some of LA's most famous five star restaurants and upscale hotels. They are truly a part of the Southern California lifestyle and coffee culture. To order their special blends online, visit http://www.apffels.com/

Do you have family or friends that are just "over the moon" about their furry friends? For that pet lover on your list, check out Ruff Ruff and Meow. They sell the hippest of designer dog clothes that fit both small and big dogs. They have been in business since 2003 and live by the mantra, "Social Consciousness, Quality & Originality." Discover why their customers around the world describe their products as "Excellent quality from start to finish!" All of their clothing is made in CA. To view their full line of goodies, go to http://www.ruffruffandmeow.com/.

We hope you will reach out to one of these special Made in CA manufacturers for your holiday shopping needs. Stay stress-free this holiday season, and we will see you in the New Year!
To check out all of the Made in CA manufacturers, click here.