Southern California manufacturers experienced another great Made in CA Open House at Twisted Manzanita Spirits & Ales on April 29, 2014 in Santee, CA. A total of 48 attendees representing 31 different manufacturers and organizations attended the event.
A few manufacturers displayed their products – from specialty candy to boxes. But, the biggest hit was the tasters provided of the various brews…compliments of the host.
Manzanita's President, Jeff Trevaskis, gave several tours of his facility and showcased his unique spirits and ales made on site.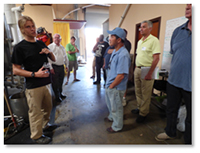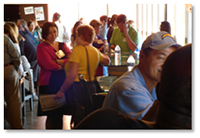 (Left) One of Twited Manzanita's staff explains the process.
(Right) The spirit of California manufacturing was shared by all as manufacturers mingled in the tasting room.
This event was open to Made in CA participants and other manufacturers so they could see the benefits of the program. Some of the companies that showcased their products or services are included below: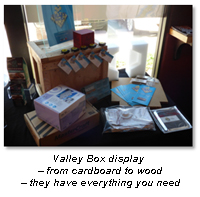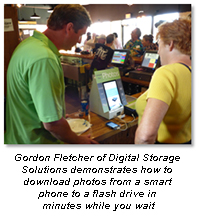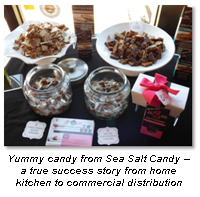 ---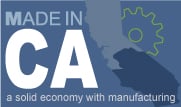 Participation in the Made in CA Program is complimentary, and offers a multitude of benefits to California manufacturers, including greater visibility through an online company profile page, opportunities to develop synergies with other manufacturers; invites to CMTC sponsored and hosted events and much more. The Made in CA program has over 300 companies and continues to add new participants each month. If you haven't already, sign up for the Made in California program today and get more visibility for your company and your products!
About Twisted Manzanita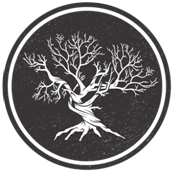 Twisted Manzanita Ales was built on the idea that great beer is crafted with both passion and creativity. In 2010, Manzanita opened its doors with a three-barrel brew house, however in a little more than a year we began construction on our much larger facility. We recognize that craft brewing is an art that requires tremendous attention to detail and extensive involvement from our brewers in every aspect of the process. In response to that need, we have created a space for our brewers to think outside the box and use new and interesting ingredients sourced both locally and internationally. This is the driving force behind Manzanita's ability to deliver products of the highest caliber.