Note: this entry is part of a series about using marketing to generate leads and enhance brand awareness. To see previous post, check out the Sales & Marketing topic.
From April through ­June of 2014, CMTC published a 7-part series about social media marketing which was well received. The series was very well-received and many of our readers reached out and asked for more information and tips about marketing.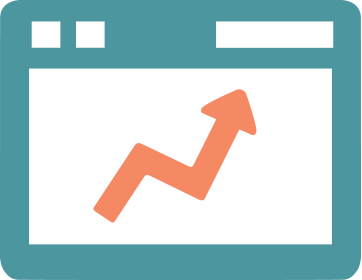 There are so many topics that come under the umbrella of marketing. So let's start with strategy. Above all else, marketing and sales should work together, not as separate entities. It is has become very common for marketing and sales departments to operate independently or even compete with one another for resources. The whole point of marketing is to support and increase sales. Therefore, your marketing strategy should have two primary objectives:generate leads and enhance brand awareness.
Generate Leads – For the typical CA manufacturer, there aren't enough qualified leads that are requesting quotes for products and services. Your organization should have an ongoing pipeline of possible sales knocking on the door.
Enhance Brand Awareness - In today's competitive environment, it's becoming more difficult to differentiate yourself from the competition. You want to build a recognizable brand that people trust and actively promote.
So how do you use marketing to generate leads and enhance brand awareness? This is a great question. Before we answer, we need to take a quick look at how marketing has changed.
In the past, the primary way prospects learned about your products was from you. Your company may have had a telemarketing or cold calling list. You hired sales representatives to go out on the street and knock on doors. E-mail blasts or fax-blasts with sales messages and discounts were sent out to huge databases. Direct-mailers were addressed and stamped to everyone you knew. Clever advertisements on the television or radio would get plenty of new sales.
It seems that this approach has become more expensive and difficult to connect with decision makers and increase sales. This is because technology and consumer attitudes have changed. The result: your target audience members have more control. Administrative assistants and caller IDs can send your telemarketing calls to voicemail. Spam filters can block your sales-intensive e-mail messages. "No soliciting" signs are hung up on the doors, preventing drop-by visits. Your targets are bombarded by advertisements from your competitors and block them from memory.
Now, if you're continuing to get leads and enhanced brand awareness through these methods, we aren't suggesting that you abandon successful marketing tactics. However, we're also encouraging you to incorporate some new methods into the mix.
Our society is also now dependent on technology. Think about how many times you Google things in a given day. When you are looking to research new products, services or information, you turn right to your computer. In fact, it is estimated that about 70% of the sales process has moved online!
Further complicating things… we have SO many available communication channels. Person A may communicate via e-mail. Person B may communicate via phone. Person C may communicate through LinkedIn. Person D may communicate by Twitter.
So let's get back to the golden question mentioned from before. "How do you use marketing to generate leads and enhance brand awareness?" Here's the answer: In order to obtain more sales, you'll need a comprehensive marketing strategy that uses many tools, both off- and online!
In the rest of the blog series, we'll cover the various areas that will comprise your comprehensive marketing strategy to generate leads and enhance brand awareness:
Rethinking your website strategy

New content for your website

White Papers

Search Engine Optimization (SEO)

Revamping your E-mail Marketing Program

Re-introducing Public Relations

Metrics and ROI
Don't miss out on this series! If you haven't already, enter in your e-mail address where it saysSubscribe By Email near the upper-right-hand corner of your screen. That way, you'll be notified whenever a new entry is published.
Stay Tuned for Part 2 of the series, "How Effective Is Your Website?"