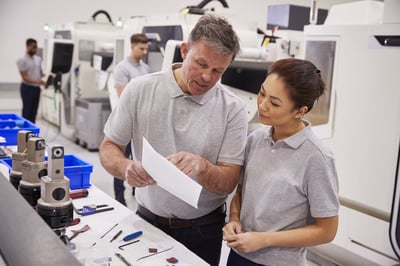 By now, you've probably heard the troubling statistics. IndustryWeek reports that nearly 25% of manufacturing employees are age 55 or older, and many will soon be leaving to enjoy a well-earned retirement. Unfortunately, there's no influx of new talent waiting to take their places.
Read More
Topics: Human Resources, Mentoring, apprenticeship programs, tribal knowledge, Employee Training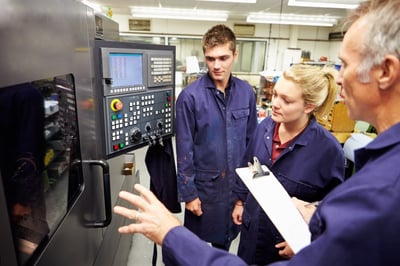 Dark, dirty, dangerous. Unfortunately, this outdated perception of manufacturing persists to this day, and it can keep away new talent. By 2025, nearly 25 percent of the United States population is expected to be aged 60 or older, meaning many manufacturing workers will be leaving the factory floor. This makes attracting the next generation of workers critical to ensuring the industry remains vibrant. With this thought in mind, the National Association of Manufacturers and the Manufacturing Institute developed National Manufacturing Day.
Read More
Topics: Manufacturing Day, apprenticeship programs, Manufacturers in Training, Employee Training, networking, manufacturing careers, MFG DAY
The evolution from manual methods to advanced techniques (i.e. the creation of goods and services) has become a complex process, giving rise to a host of HR challenges in manufacturing.
Read More
Topics: Made in California, Human Resources, HR Challenges, apprenticeship programs