Losing workers from the factory floor is never easy, especially for small and medium-sized manufacturers (SMMs) where the output of every employee can be critical to maintaining production quotas and keeping customers happy. When an employee leaves, it's then critical that SMMs are able to attract skilled workers and onboard them quickly and adequately to minimize production disruptions and ensure a smooth integration that will lead to higher employee retention (after all, the less often you have to do this, the better!).
Read More
Topics: Human Resources, Maufacturing, Manufacturing Solutiions, employee performance review, tribal knowledge, Diversity Training, Workplace Diversity, manufacturing careers, Future of Manufacturing, job descriptions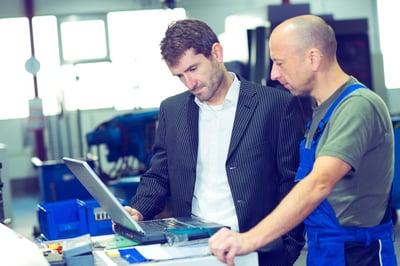 The employee performance review. It's an opportunity to congratulate workers on a job well done and celebrate their wins. It's also a chance to provide constructive criticism and discuss ways to improve performance. But what makes for an effective employee performance review?
Read More
Topics: Human Resources, employee performance review, motivating employees