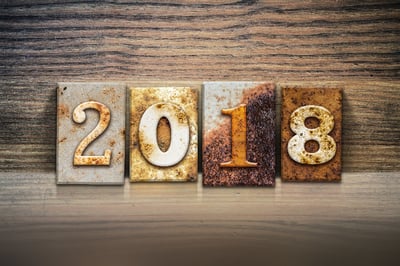 As the year draws to a close, we always like to take a look back on the events and people that made a difference in manufacturing throughout the past 12 months. We celebrate successes (Manufacturing Day 2018 was the biggest yet) and look at ways to overcome challenges, whether it's maintaining growth or competing more effectively overseas. We also like to take a look at what interested you, our readers, the most on our blog.
Read More
Topics: Additive Manufacturing, Cybersecurity, Human Resources, robotics, tribal knowledge, Workplace Harassment, job descriptions, virtual reality, sensors, Manufacturing Resources
Losing workers from the factory floor is never easy, especially for small and medium-sized manufacturers (SMMs) where the output of every employee can be critical to maintaining production quotas and keeping customers happy. When an employee leaves, it's then critical that SMMs are able to attract skilled workers and onboard them quickly and adequately to minimize production disruptions and ensure a smooth integration that will lead to higher employee retention (after all, the less often you have to do this, the better!).
Read More
Topics: Human Resources, Maufacturing, Manufacturing Solutiions, employee performance review, tribal knowledge, Diversity Training, Workplace Diversity, manufacturing careers, Future of Manufacturing, job descriptions
When seeking out a new job, potential employees want to understand what will be expected of them and how they will be evaluated if brought onboard; on the other hand, employers want to be sure they are interviewing the right candidates for the right job, and not wasting valuable time interviewing under- or over-qualified individuals. One way to ensure each party gets what they want is to craft a well-thought-out and detailed job description.
Read More
Topics: Millennials, Manufacturers in Training, Maufacturing, Manufacturing Solutiions, motivating employees, employee retirement, employee tribal knowledge, Employee Training, networking, Diversity Training, Workplace Diversity, digital transformation, manufacturing careers, MFG DAY, Future of Manufacturing, job descriptions, recruiting