In 2005, the Council of Logistics Management changed its name to the Council of Supply Chain Management Professionals to add differentiation between logistics and supply chain management. Why? Because logistics is a component of supply chain management (SCM). While SCM is focused on the "big picture," logistics is only concerned with the storage and flow of goods inside and outside the organization, from point of procurement to point of consumption.
Read More
Topics: Supply Chain, logistics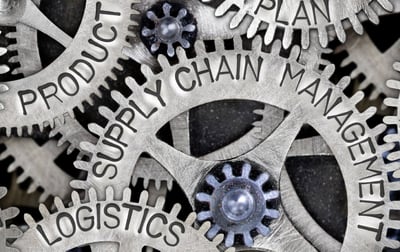 Are supply chain management and logistics the 21st century's answer to George Gershwin's famous lyrics "to-mayto, to-mah-to"? Today, many manufacturers treat the words as one in the same, and often use them interchangeably. Complicating matters further, what is considered supply chain management (SCM) in the U.S. is known as logistics management in Europe. However, while the words share commonalities, they are very different concepts meaning very different things.
Read More
Topics: Supply Chain, logistics