When seeking out a new job, potential employees want to understand what will be expected of them and how they will be evaluated if brought onboard; on the other hand, employers want to be sure they are interviewing the right candidates for the right job, and not wasting valuable time interviewing under- or over-qualified individuals. One way to ensure each party gets what they want is to craft a well-thought-out and detailed job description.
Read More
Topics: Millennials, Manufacturers in Training, Maufacturing, Manufacturing Solutiions, motivating employees, employee retirement, employee tribal knowledge, Employee Training, networking, Diversity Training, Workplace Diversity, digital transformation, manufacturing careers, MFG DAY, Future of Manufacturing, job descriptions, recruiting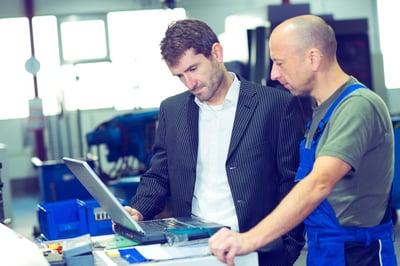 The employee performance review. It's an opportunity to congratulate workers on a job well done and celebrate their wins. It's also a chance to provide constructive criticism and discuss ways to improve performance. But what makes for an effective employee performance review?
Read More
Topics: Human Resources, employee performance review, motivating employees