It's no longer just for gaming! Virtual Reality (VR), sometimes referred to as Augmented Reality (AR), is shaking things up across all industries, including manufacturing. While the technology is currently being employed mainly by large manufacturers, like additive manufacturing and the cobots before it, growing acceptance of the technology is likely to cause prices to drop, allowing small and medium-sized manufacturers (SMMs) to take advantage of its powers as well.
Read More
Topics: Manufacturing, Advanced Manufacturing, Smart Manufacturing, Safety in Manufacturing, digital transformation, Future of Manufacturing, virtual reality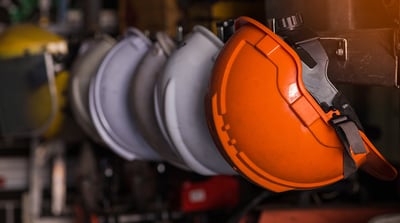 Manufacturers are continuously working to improve safety within their facilities, and their efforts are paying off. The U.S. Bureau of Labor Statistics reports that the number of manufacturing injuries have improved considerably over the years, from seven injury cases per 100 people in 2003 to just four cases per 100 people in 2016. And California, despite holding the nation's largest manufacturing sector, also had the fourth lowest rate of fatalities in the nation (only Connecticut, Delaware, and Washington fared better).
Read More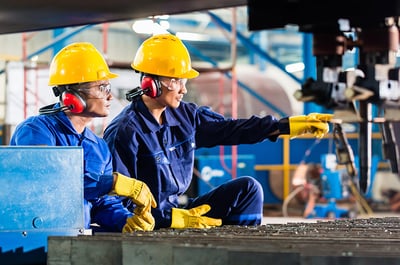 The Bureau of Statistics reported that 2.9 million workers were injured or became ill in 2015 while on the job. The reported figure represents an approximate rate of 3 cases per 100 employees, a slight improvement from the previous year's 3.2 figure. While this is good news, employers have a ways to go in order to ensure the safety of their people.
Read More
Topics: Manufacturing Safety Tips, Manufacturing Tips, Safety in Manufacturing