---
Challenge
Many of the company's clients and prospects started changing their policies to require all suppliers to be ISO9001/AS9100 compliant, a certification which they did not have. Although their longstanding customers were extremely pleased with the company's work, they could not give them new contracts without certification. These challenges created the need for an organizational action plan to grow and succeed in the recovering economy.
Solution
In August 2010, CMTC created an improvement model for the company obtaining ISO9001/AS9100 certification, implementing team building activities with an action plan and employing a sales diversification initiative. Funding dollars were secured for the projects from stimulus dollars through a Layoff Aversion Program with the Verdugo Workforce Investment Board. CMTC helped leadership implement a questionnaire to identify team strengths and assign tasks to achieve strategic goals.
Accurate Dial & Nameplate was recommended for ISO9001/AS9100 certification in January 2011 and will be certified by the end of 2011. In May 2011, the organization obtained a contract from a new customer and two existing clients referenced the certification as reasons for new projects.
"CMTC helped us maintain contracts, earn back Approved Supplier Listing status from clients and regain eight programs because we obtained AS9100 certification, an incredible amount of work for our small company."

Erin Dyer
QC Manager
Accurate Dial &
Nameplate, Inc.

Download This Case Study
20 Jobs Retained,
3 Jobs Created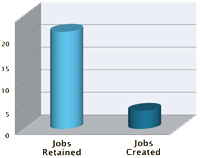 Over $1M in
New & Retained Sales

(Dollars in Thousands)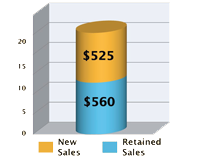 Financial & Productivity Results
20 jobs retained and 3 new positions created
$560,000 sales retained
$525,000 new sales increased