---
Challenge
In 2011, Golden Island was experiencing a growth period. As part of their strategic growth efforts, they obtained a bid from a discount warehouse retailer to unveil a new flame-grilled barbeque pork jerky, making it the first company to manufacture such a product for the retail market. Golden Island required assistance with developing a strategic marketing plan and assistance for enterprise resource planning (ERP).
Solution
Golden Island began working with CMTC in April, 2011. CMTC developed key growth strategies to help them create an organizational system that would manage its increasing marketing needs and growth. Consultants facilitated marketing planning sessions, identified specific distribution channels and aligned the company's marketing goals with other departments and functions of the company. CMTC assisted Golden Island to analyze its competitive threats, assess its product positioning and evaluate its return on investment (ROI) metrics for its marketing and promotional campaigns.
The company's new ERP management system was organized by evaluating their current business operations, defining their immediate and long-term business process needs and working with managers and departments to create a plan to implement the new system. The project concluded in December of 2011.
The new product was successfully launched into the retail market and the company was also able to manage the increased demands from its partnership with the large retailer.
"CMTC went above and beyond to address our problems and played a major role in strategically helping us grow. I'd like to give kudos to them for their exceptional customer service."

--Anna Kan
President

Download This Case Study
$2M New Sales
(Dollars in Millions)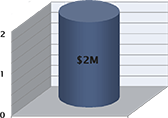 35 Jobs Created and Retained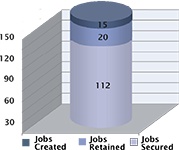 Financial & Productivity Results
$2,000,000 in new sales
15 new jobs created
20 jobs retained
$800,000 in plant and equipment investments
$30,000 in IT and software investments
$20,000 in other investments